When choosing dust-free cloth, there are some factors to consider to ensure it is suitable for the specific task or environment. Here are some key factors that may need to be considered:
Material type:
The material of dust-free cloth should meet the requirements of the specific environment. For example, some environments may require antistatic properties, while other environments may require resistance to chemicals.
Adsorption performance:
Dust-free cloth should have good adsorption properties and be able to effectively absorb and remove particles, dust and other pollutants.
Wear resistance:
The abrasion resistance of dust-free cloth needs to be considered, especially in environments that require prolonged use or use on rough surfaces.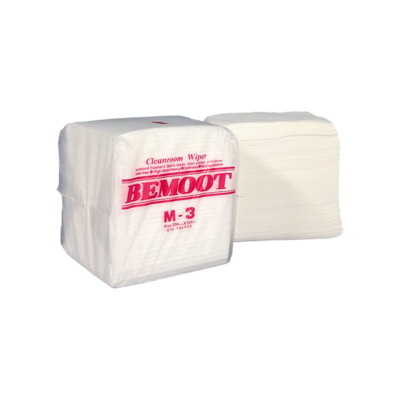 Cleaning ability:
The cleaning ability of dust-free cloth is another important factor. Some fabrics may be easier to clean, while others may be better at removing certain contaminants.
Static control:
In some environments, static electricity can be a problem. Therefore, dust-free cloth may need to have certain anti-static properties to prevent particle adsorption problems caused by static electricity.
Dimensions and thickness:
Select dust-free cloth of appropriate size and thickness based on task requirements. Some tasks may require larger fabrics, while other tasks may require thinner or thicker fabrics.
Dust-free grade:
Different
dust-free cloth
may have different dust-free grades. According to the dust-free requirements of the task, select the appropriate level of dust-free cloth.
Applicable environment:
Consider the specific environment in which the dust-free cloth will be used. For example, dust-free cloth may be used for medical equipment cleaning, electronic device assembly, laboratory environments, etc. Each environment has its own unique requirements.
When choosing dust-free cloth, it is best to consider the above factors based on the specific task and environmental requirements to ensure that the selected dust-free cloth can meet the expected cleaning and dust-free effect.
​